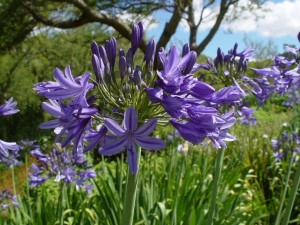 Plan to join us for a wonderful day of self-paced garden touring and a lovely refreshing luncheon! St. Philip's looks forward to this event every year, and we hope you do as well!
We have a very exciting selection of gardens on display this year with a variety of styles and local color! Inspiration galore! The full High Tea Luncheon includes English favorites such as scones with jam and cream, a delicious and light carrot-cilantro soup, sausage rolls and finger sandwiches, and last but not least, English toffee and shortbread cookies! A rare delight! Whether you are a new attendee or have been visiting with us since our first tour, it will be a pleasure to greet you at the door, get acquainted, and serve you in traditional English Tea style! Our aprons are on and our teapots are at the ready! Come join us, and bring along your mothers and daughters for a perfect Mother's Day celebration!
You will find a Ticket Order Form here. Please provide the requested information. We do our best to accommodate luncheon time requests, but the popular times are allocated on a first-come-first-served basis, and do fill up fast, so get your request in early! If you have questions, or prefer to order by phone, please contact Elizabeth Forbes at St. Philip's, 831-438-4360.
Click here for more details.