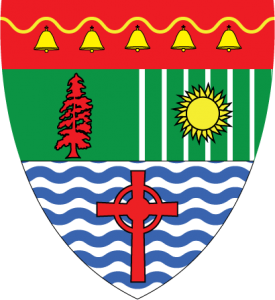 Monterey Deanery Meeting
Saturday, May 4, 2013   10 a.m. – 1 p.m.
St. George's Episcopal Church
98 Kip Drive, Salinas  93906
Download the Agenda
"Implementing Mission"
Welcome and opening prayer and meditation – the Rev. Lawrence Robles
Self-Introductions (who you are and where you are from)
Reports:
• Board of Trustees – Win Fernald
• Standing Committee – the Rev. Richard Leslie or the Rev. Bob Ott
• Treasurer
• Secretary
Diocesan Web Site – Jeff Diehl
Ministries to Veterans
Program:
• Mission at St. James, Monterey – the Rev. Jeff Kohn
• Missio Engage at St. John's, Aptos – Jon Showalter, the Rev. Rob Neville
• Thoughts on more effective networking – Steve Dodds
• Building Networks, beginning with prayer – the Revs. Bob Ott and Blaine Hammond
Announcements:  Parish and Diocesan
Future Meetings:
• August 10 – St. John's, Del Monte/Monterey
• September 14 – Epiphany, Marina – Pre-Convention hearings and business
Benediction – the Rev. Blaine Hammond
Directions:
From Laurel Drive and Highway 101 . . .
-Take Laurel eastbound 0.7 miles to North Main Street.
-Turn left, heading north on Main Street.
-Follow Main Street for 0.6 miles.
-Then turn right on East Alvin Drive heading east.
-Follow Alvin Drive for 0.5 miles to Kip Drive.
-You'll find us just east of North Salinas High School.
**Fried chicken will be available at St. George's for purchase as part of a fund raising event.**