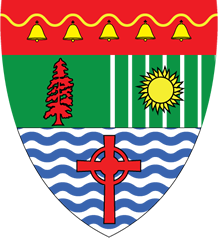 Eucharistic Visitor training for the Monterey Deanery will take place at All Saints' on October 1, 7:00 to 9:00 p.m. in the church.  Please contact your congregational clergy if you are interested in becoming a Lay Eucharistic Visitor, then register with Ann Wright at annwright6@comcast.net.
A Lay Eucharistic Visitor is an individual licensed by the diocese to distribute the communion host and wine that has already been blessed by the clergy. Lay Eucharistic Visitors are then assigned to take communion to persons who are unable to attend our regular worship services, such as shut-ins or people recovering from illness in hospitals. The bread and wine they carry act as a symbol of the unity of Christ's Body, which transcends boundaries of time and space, providing a sense of connection to persons who might otherwise feel isolated.
Priest/Deacon:  I send you forth bearing these gifts for (name of person), that s/he may share with us in this Sacrament of Holy Communion.

People: We who are many are one body, for we all share one bread, one cup.
For more information, click here.