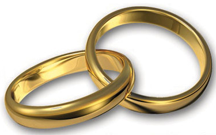 An Episcopal Marriage Encounter weekend can help you strengthen your marriage.
Each Encounter is a forty-four-hour experience where married couples can get away from jobs, kids, chores, and phones – and focus on each other.  If you'd like greater depth, growth, and enrichment in your relationship, you'll like the difference an Episcopal Marriage Encounter weekend can make! The next local weekend is October 18-20. You may register for the weekend online at www.episcopalme.com, and select "Bay Area".  For more information, please contact Curt & Arlene McClelland, 408-371-5581 or curt@sbcglobal.net.
Registration is limited, so a quick response is encouraged.