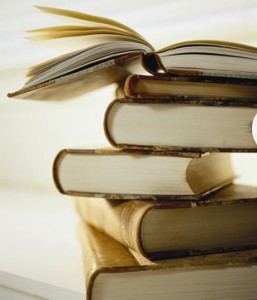 The Spring Book Sale will be held on Saturday April 13 from 9:00am-2:00pm at St. Mary's by-the-Sea, located at 12th & Central Avenues in Pacific Grove.
Hundreds of Great Books: histories, mysteries, science, nature, art, finance, spiritual, political, medical, gardening; lots of new quality cook books, children's books, and more!
Hardcovers, paperbacks, some brand new!
As well as DVD's, Videos, CD's, cassettes and many miscellaneous oddities.
Fill a grocery bag after 1:00pm for only $6.00!
Proceeds fund St. Mary's many ministries.