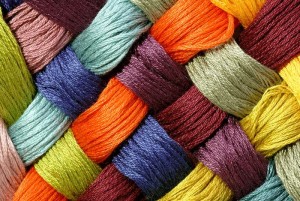 On Saturday, June 8th from 12:00pm – 4:00pm St. Mary's is having a one-day temporary yarn store mega-stash sale! An incredible amount of yarn as well as books, kits, magazines, buttons, needles and finished sweaters too! Sold as lots of 8-12 skeins; many in original packaging! Mostly $2 a skein/ball. This amazing one-day only sale is not to be missed!
Yarn featured includes Rowan (14 types), Peer Gynt, Falcon, Jamiesons, Alice Starmore, Jaeger, Takhi, Annie Blatt, Bernat, Pingouin, Jo Sharp, Panda, Fleischers, Sofil, New Zealand Aran, and many others!
For more information call 831-373-4441 or click here.